Many individuals are near their ideal weight but are frustrated by fat deposits that will not respond to dieting or exercise.
By targeting specific areas that will not respond to healthy efforts to lose fat, our team can refine and contour your body with liposuction.
Learn why so many patients choose to undergo liposuction at Prestige Cosmetic Surgery in San Antonio, TX...
Contact Our Plastic Surgery Practice Today

By working with Dr. Bernard Kopchinski, you can benefit from his more than 20 years of experience in cosmetic surgery. Dr. Kopchinski is a board-certified plastic surgeon and listed in the Guide to America's Top Surgeons.
If you have stubborn pockets of fat that affect your thighs, abdomen, hips, or another area of your body, liposuction can help you achieve the lean contours you desire. To schedule your plastic surgery consultation, contact our office online or call us in San Antonio at:
"100% Happy with the Results"
I would like to thank Dr. Kopchinski for doing a fantastic liposuction surgery on me. It has only been two weeks since my surgery, and I am already very happy with the results. Dr. Kopchinski and his staff are very professional, pleasant, and kind. They made me feel like family! It was a great experience and has changed my life! Thank you Dr. K!

View On Google
I had a tummy tuck by Dr. Kopchinski in February. The tummy tuck was great but I still had some fat left on the top of my abdomen. I was insecure about it so Dr. Kopchinski offered to address the situation with liposuction at no cost to me. It has now been over 2 weeks and the results are amazing. My abdomen and waist just keep getting and better every day. Now that I have been though the trenches of recovery, I am 100% happy with the results.
View On Google
Are You a Candidate for Liposuction?

Close to Your Ideal Weight

In general, good candidates for this procedure are within 30 percent of their ideal weight.
Muscle Tone and Skin Elasticity

A person's muscle tone and skin elasticity influence body contours once fat has been removed. Ideal patients have good muscle tone and skin elasticity.
Good Overall Health

During your consultation at our San Antonio practice, Dr. Kopchinski may inquire about your medical history to determine if any conditions or medications you are taking could complicate surgery or recovery.
Be Willing to Temporarily Quit Smoking

Because tobacco interferes with the healing process, non-smokers are the best candidates for surgery. However, those who are willing to at least temporarily quit can also undergo this cosmetic treatment.
Realistic Expectations

It is important for patients to understand that this procedure is not a weight loss treatment. Instead, it is a cosmetic procedure designed to provide a powerful complement to the results of a healthy lifestyle.
Common Treatment Areas

Modern liposuction can target specific areas of the body and provide attractive, natural-looking results. Some of the specific areas that plastic surgeons can target include the:
Lower abdomen
Hips
Flanks
Lower back
Chest
Buttocks
Inner or outer thighs
Under the chin
Arms
Dr. Kopchinski has performed thousands of liposuction procedures using most techniques and equipment. He has refined his technique and has a revision rate of less than one percent while removing as much fat as possible.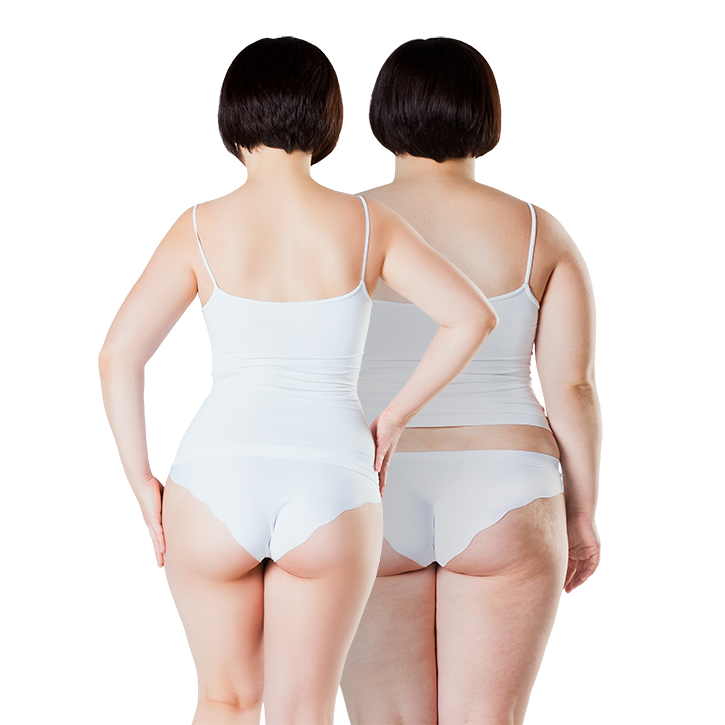 The Liposuction Treatment Process

All surgical procedure are performed in an accredited medical facility at CHRISTUS Santa Rosa Hospital in Alamo Heights, San Antonio.
Liposuction Recovery

What to Expect
Immediately after Surgery

Following your outpatient procedure in San Antonio, you will be given detailed recovery instructions. You will return home to rest for the remainder of the day.
Side Effects

Side effects such as discomfort, bruising, swelling, and tingling or numbness at the incision site are all common after surgery. These typically peak about two days after surgery, then slowly subside over the next six weeks after the liposuction procedure.
Medications

Most patients are prescribed pain medication and antibiotics after undergoing surgery. It is important to take antibiotics as directed to reduce the risk of infection. We also recommend that patients take pain medication as directed for at least the first two days after surgery to maintain their comfort.
Returning to Work

Most patients feel well enough to return to work and most normal activities by a week or two after surgery. However, heavy lifting and activity should be avoided for several weeks, so patients may need to adjust their work schedule or duties while they recover.
Exercise
Patients should take light walks daily to prevent the formation of blood clots. However, strenuous activity or exercise should be avoided for about six weeks after this cosmetic treatment.
Compression Garments

We may recommend that patients wear a compression garment for four to six weeks after the procedure to reduce swelling and improve post-surgical results.
Follow-Up Appointments
Follow-up appointments will be set up one week, one month, and three months after surgery.
Emergencies

Dr. Kopchinski provides his after-hours cell phone number so patients can reach him 24 hours a day, seven days a week.
"What a Fantastic Experience!"
This was my first surgical experience and Dr. K was nothing but professional and positive! Each appointment he made me feel so comfortable and important. He answered all of my questions and was always positive. He never rushed or made me feel like he didn't have time for me. All of his staff are so wonderful! They welcome me so warmly each time I am there.

View On Google
What a fantastic experience! Dr. K and his staff are sweet, professional, walked me through every step of my procedure, and were so patient in answering all of my questions. For all of your plastic surgery needs, look no further! Dr. K is the best! My recovery time was minimal and I would not go anywhere else but to him.

View On Google